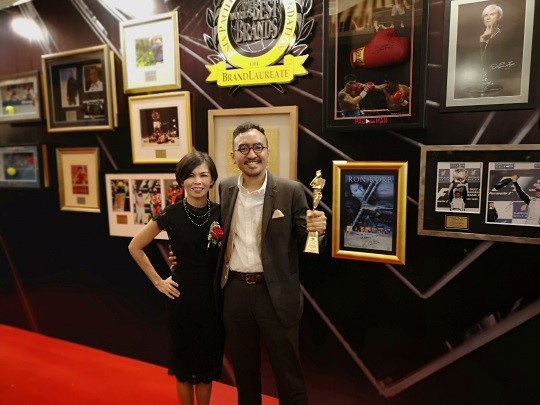 The Brand Laureate names Yasmin Rasyid, Founder and President of EcoKnights, Brand Influencer and Community Leader of the Year 2018
December 20th 2018, Kuala Lumpur – EcoKnights founder and president, Yasmin Rasyid, received top honours as the "Brand Community Leader of the Year" at the Brand Laureate Best Brand Awards 2018, held at a glamorous function at Majestic Hotel tonight.
"This award will definitely place the efforts of EcoKnights on a bigger public sphere, and I do hope that with this recognition, the validation of EcoKnights as a brand, and the efforts and impacts we deliver through our community programs, will enhance the development of better, stronger, and more impact-driven partnerships with other brands in the immediate future. I am truly humbled by this recognition and I hope EcoKnights as a brand will continue to make big influences in the country," said Yasmin.
The Brand Laurate Awards which entered into its second decade, highlighted brands which demonstrated great brand value and strong brand equity. The Brand Laureate Best Brands Awards have been recognizing excellence amongst the best brands in Malaysia and the world for the 20 years. Multinationals, trans-national corporations, large corporations, public-listed companies and government-linked companies are honoured for their outstanding practices in branding after meeting the strict selection criteria of the Asia Pacific Brand Foundation (APBF). A Brand Laureate award is a prestigious endorsement, signifying the success of a brand by acknowledging their strength, value and character.