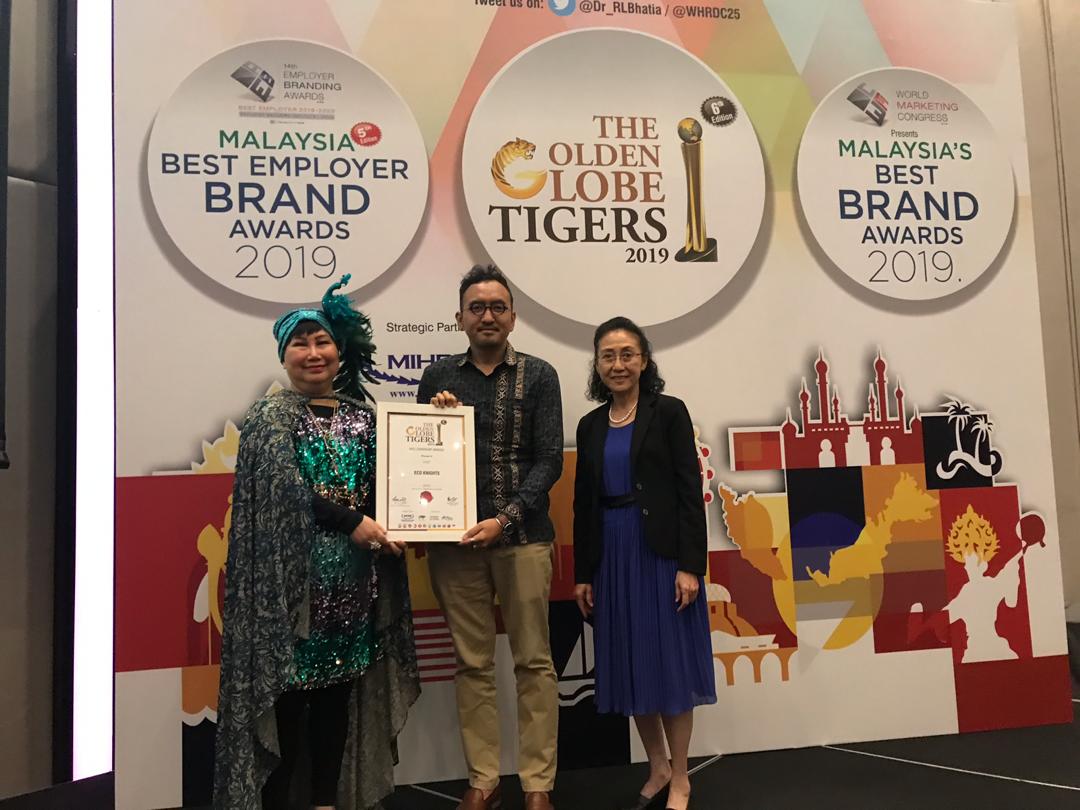 EcoKnights Received Recognition as NGO Leader
KUALA LUMPUR, 24 April 2019 – EcoKnights received NGO Leadership Award during The Golden Globe Tiger Awards 2019 at the Le Meridien Hotel yesterday. The award gives recognition to EcoKnights in shaping the future of the country, involvement in communities, protection of the environment, and effective and sustainable mobilisation of resources in support of programme work.
"Thank you to my dedicated and wonderful EcoKnights team including the board, our beloved Founder & President Dr. Yasmin Rasyid, Team Leaders, and all the previous and current interns as this award is another proof of all your hard works and beliefs in what we do and deliver the highest quality of work," said Fadly Bakhtiar, the Programme Director of EcoKnights after receiving the award.
"Also thank you to everyone that has always support us in what we do: our families, the government, corporate partners, communities, educational institutions, strategic partners, fellow NGO/CSO colleagues, volunteers and individuals," added Fadly.
The award aims to recognise individuals and partners in Marketing, Branding, CSR, Social Innovation, Education & Academics across leadership levels and was attended by representatives from more than 12 countries. Former Chief Executive Officer of Malaysia Airlines, Tan Sri Dato' Abdul Aziz Abdul Rahman was also invited to give a keynote speech during the ceremony.